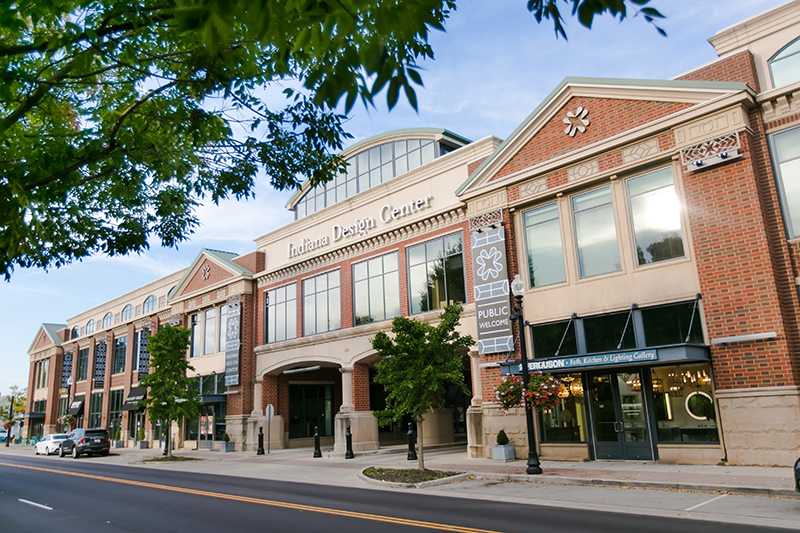 Indiana Design Center (Photo courtesy of the Indiana Design Center)
Everything Home founder Wendy Langston has long considered her interior design and renovation firm to be a "brand within a brand."
The company is an offshoot of custom homebuilding company, Heartwood Custom Homes, and has never had the opportunity to interface with clients directly. Until now.
Everything Home is getting a new 2,600-square-foot home at the Indiana Design Center in Carmel's Arts and Design District.
"The unique property and destination of the Indiana Design Center was really compelling for me as opposed to a more traditional retail space in a strip mall," Langston said. "I think (the showroom) will really give me a chance to style the merchandise and show what we do."
Langston remains the principal designer at Heartwood Custom Homes and provides design services and furnishings for 50 to 70 custom homes each year.
While the model homes provide her with the ability to display Everything Home's services and skill for custom home clients, the new hybrid showroom space will allow the firm to operate a consumer-friendly one-stop-shop for its direct clients.
When the showroom opens in the spring of 2022, shoppers will be able to browse various Everything Home's furniture vignettes, complete with lighting, accessories and décor, art, and rugs for purchase. The space also will be home to the firm's design studio, complete with onsite design staff for consultations and meetings.
"One of our core values is focused on transformative living. We are big believers that the space you live in really creates your well-being," Langston said. "When we determine what the client is looking to achieve, we have the tools in the toolbox to help them deliver it. This can be a full-scale renovation or assisting with the selection experience so clients have a fully complete space when we are done and have their vision realized."
The Indiana Design Center, located at 200 South Rangeline Road, has more than 15 showrooms to provide visitors access to residential and commercial design products from both national and local companies. Carmel-based property management firm, Pedcor Companies, manages the Indiana Design Center and sees the new showroom space as a win for all involved.
"We have been talking with Everything Home for quite some time, trying to figure out the right location and timeframe," said Melissa Averitt, Pedcor Companies' senior vice president.  Like in all real estate transactions, it has to work well for both parties. The stars aligned for us to find (Langston) the right square footage that she needed at this point."
For Langston, spring cannot come soon enough. Until then, she and the Everything Home brand will continue to work with both construction and direct clients.
"It feels super exciting to branch out and test our brand directly with consumers and adapt and learn from them," Langston said.